Cleaning your diamond at home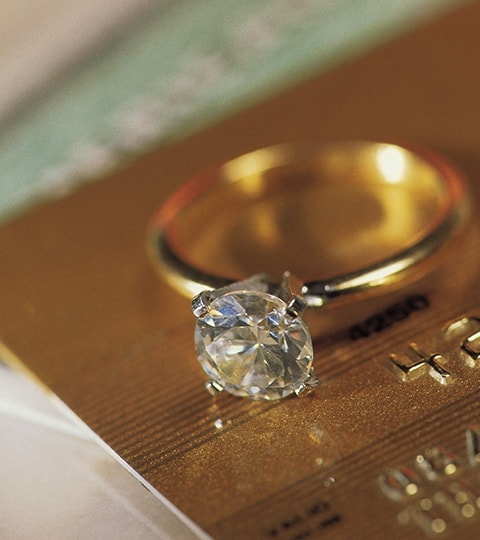 We're often asked about cleaning diamonds. While it's always nice to have them professionally cleaned (which we will do for you at any time), you can also do some "in between" cleaning yourself. There are a couple of different ways you can do this. First, you can get a home jewelry cleaner solution. These are good for interim cleaning. Simply soak your diamond jewelry for a few minutes and then brush your jewelry with the enclosed brush. After that, rinse in warm water.
If you don't have jewelry cleaner, here's and option. Get some warm (almost hot) water and add a couple of drops of dish washing liquid. Let your diamond jewelry soak for 15-20 minutes and then rinse well with warm water.
You can use this same method for any diamond, sapphire, or ruby jewelry. If you have other gemstones, it is better to err on the side of caution. Many gemstones don't handle cleaning solutions well. Subjecting them to any type of chemicals could cause issues. When in doubt, bring them in and let us clean them for you.